Improve Your Strength And Alignment With Our Yoga Classes
Are you hoping to slow it down between days of training? Maybe you're looking for a way to ease the pain and limitations that misalignment in your body can cause?
No matter what your goals might be, we're here to help you make them happen.
Our Yoga classes at Tsunami Training Center are focused on strength and alignment. We give you the chance to focus on each individual movement and enjoy low-impact results one step at a time.
Come see us here in Newport today or simply fill out the short form on your screen to learn more!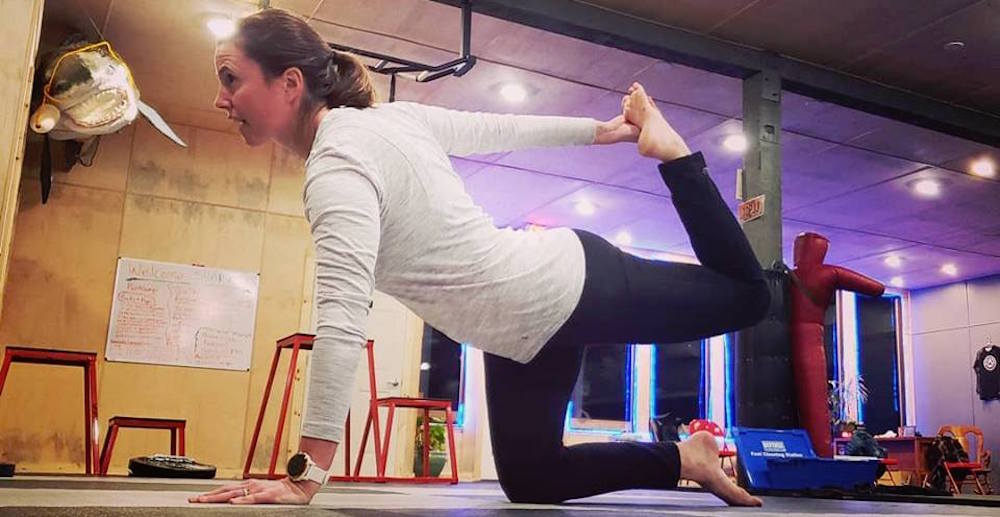 What Makes Our Yoga Classes Right For You?
Yoga is popular in communities all across the world, but for so many people, the word means just one thing. At Tsunami Training Center, we're here to show you that professional Yoga can take many forms and provide a wide range of benefits for people of all fitness levels.
Each of our Yoga sessions is focused on strengthening your body and giving you the tools to improve your posture, mobility, and muscle toning.
We're helping men and women all across Newport take on:
Improved strength and stamina
Reduced stress levels in your daily life
Increased focus and discipline
Boosted mobility and movement
Come See Us Today For The Best Yoga Classes In Newport And Beyond!
If you're looking for a better way to challenge your body and build your strength, we have the answer for you here at Tsunami Training Center. Our Yoga classes are great for men and women all across our community and we can't wait for you to get started.
Fill out the short form on your screen to learn more!